The monotonous life during the pandemic has affected relationships negatively and sex games for couples has been impacted. In such a scenario, it's important to try out newer things that have not been tried out before. This is the time to open up and communicate directly with your partner about your desires. These are the times when sex games for couples become necessary.
If you've been with your partner for a long time and you've developed a comfort zone but don't have much to look forward to in bed, you should surely try out fun sex games for couples. Even if you've just started exploring the likes and dislikes of your partner, you can communicate and decide upon naughty sex games for couples that would not only make you more interested but make you feel connected to your partner as well.
If you don't have much idea about sex games, we're here with a list of the best adult sex games for you and your partner that will make you want to go back to them, again and again. Moreover, you may even get to know about certain unexplored things that turn you on. If you're comfortable with your partner, the scope is endless. Read along to find out about the various fun sex games that are going to lift your mood for sure.
Also, read: 50 Never Have I Ever Questions To Ask
Best Sex Games For Couples
Here is the list of the best adult sex games for you and your partner that you should try:
Sweet cravings
Have you seen your favorite desserts or ice creams being used for sexual foreplay in movies or porn films? Does licking Nutella or chocolate sauce from your partner's body turn you on? If it does, this naughty sex game is definitely for you. You can choose whipped cream or other sweet ingredients as well to increase your sex drive. However, do make it a point to clean up after you're done. This is one of the best adult sex games for couples but it can be quite messy for the bed.
Blindfolded guessing game
Blindfolded sexual intrigues are quite popular and they can increase the fun of doing it together manifold. Since one of the senses is temporarily shut out, the others become stronger and a mere stimulation can turn you on like crazy.
If you're comfortable enough with your partner, you can ask them to wear the blindfold and play naughty sex games for couples like the guessing game. You've got to guess your partner's body part just by touching it, one after the other. This is a great way to initiate foreplay, through the sensitive points of your body.
Yes/No/Maybe
Have you ever discussed your kinks and fantasies with your partner or tried to explore them together? If not, fun sex games like this one are the best ways to initiate conversation and pique your partner's interest in the various things that you could try in bed.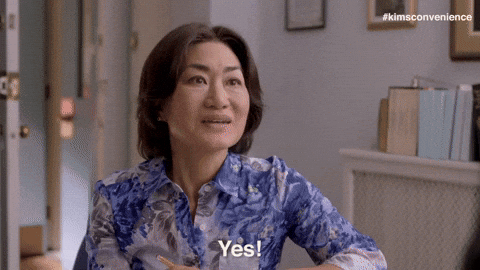 Get started by stating your craziest fantasies and asking your partner to reply in a yes, a no, or a maybe, depending on whether they would love to participate or not. If you find something that appeals to both of you and turns you on, you should surely go ahead and give a chance to something fun and crazy. Everything depends on your compatibility and comfort with your partner.
Jar of sex fantasies
Are you ready for some impromptu action? This one's also about fantasies but it's way more thrilling. You're supposed to fill a jar with paper chits containing sexual fantasies. While in bed, you and your partner have to pick up chits turn by turn and engage in the fantasy that's written in the chit. So much fun, right? This is one of the best adult sex games for couples and it's sure to make you forget your quarantine woes, even if it's for a little while. The best part about this is, you wouldn't know what's coming your way and you'd just have to depend on your fate. You're up for the best sexual experience ever.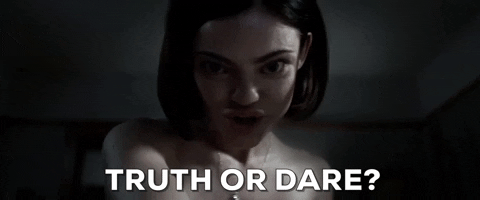 Naughty truth and dare
Truth and dare is the most common and scandalous game, especially among teens and young adults. What's a better naughty sex game than our good old truth and dare. While playing it with your partner, give naughty dares to each other like a strip show or a sexy dance move, that can be done then and there, without having to prepare much. If you've just started dating each other, there are chances that you might not be that open with your partner but what could be better than a sex game to break the ice and get to connect more? Talk it out and you'll be surprised to see the difference that these sex games for couples can make.
As Cold As Ice
Ice cubes can turn out to be better sex toys than actual sex toys. They can be used to stimulate your pleasure points and the best part is, you don't even have to spend much on other toys. Ice cubes are not just considered to be great options for foreplay but are very safe on the skin as well. You just have to be careful about the sharp edges that may hurt you. Foreplay is fine but does not go ahead with penetration because that can be quite risky. The lower temperature of the ice cubes plays a big role in effective stimulation.
Conclusion
We have mentioned a list of the best sex games for couples above and each one is worth your time and effort if you want to feel the missing spark in your sex life. Discuss the games with your partners and select the ones that work the best for you, based on the preferences of you and your partner. Sustaining or mending relationships is a two-way thing and the effort has to be mutual if you want the desirable results. Are you excited enough? Get started with the prep for your favorite sex game already!
Also, read: 5 Sex Taboos That Are Not That Weird After All