With all aspects of life gradually becoming digital you should swipe left on tinder, it would be hard to believe that romantic relationships haven't, either. Online dating is quite common with millennials and more so, with the outbreak of the pandemic. People are not able to go out as much as they could, a couple of years back. In such a scenario, online dating is the only option to sustain your love hormones. 'Swipe left' and 'swipe right' are extremely popular terms in recent times, owing to the various dating apps, the most widely known one being Tinder.
If you've recently been through heartbreak and you need something to distract yourself from all the negative thoughts or if you're interested in getting to know people and exploring relationships, online dating is your thing. Swipe left or right according to your likes and dislikes and you're going to have a fun adventure for sure! Do you want to know more about online dating and swiping left and right, you're at the right place. Read along!
Also, read– Plus Size Women & Online Dating!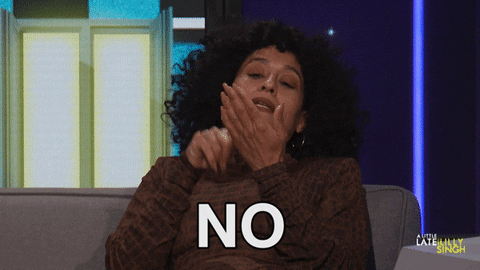 Swipe Left On Tinder : What do They Mean?
In trendy dating apps like Tinder and Bumble, the concept of swiping left and swiping right is quite well-known. While scrolling through these apps, if you find someone's profile interesting, you can swipe right. This means that their personality has struck you and you want to know them better and get connected. There's also a 'super like' feature that allows you to exhibit your intense fondness for someone.
On the other hand, if you swipe left on someone's profile, it would mean that they are not your type and you do not wish to connect with them. So, once you kickstart your journey of online dating, make sure to check out profiles carefully before you swipe left or right. If you accidentally swipe left on someone's picture whom you like, there's a way of fixing that, but the catch is, you'd need a premium subscription. If you're ready to spend some bucks to give a chance to your potential soulmate? Well, go ahead!
1. Swipe Left Meaning: How to Make a Profile?
Most dating apps ask you to upload a series of pictures. These pictures are the ones that make an impression because the person who'll be checking out your profile would do so if they find your pictures appealing. Your pictures don't have to be perfect but they should certainly be you. You shouldn't upload pictures that set unrealistic expectations or are too filtered. The key to having a great dating life is to be transparent to each other. Other than the photos, there is the bio, which talks about you in a few brief lines.
It should be catchy, as well as authentic. Your bio should just contain a quote that you've found on the internet or some funny emoticon. Your bio is more than that and the person who'll be viewing your profile wouldn't be impressed. Your bio should be a part of your heart that you would want the world to see, especially the one who'd be very special to you. If you're done assembling killer pictures and thinking of your bio, you're ready to join bumble or tinder, swipe left or right, and have fun.
2. Initiating a Conversation
Most of your swiping time in dating apps would include swiping left, followed by occasional right swipes. Once you find someone you're interested in, it's up to you to initiate a conversation and make it interesting.
Your introductory conversation shouldn't sound too upfront or desperate. It shouldn't be sexual either. Pickup lines usually don't work in dating apps but even if they do, they shouldn't be used in the initial phases. Begin by asking a regular question that would pique the interest of your match. Conversations are also about the instant clicking of vibes. While you may have a difficult time conversing with some people, talking to others is quite easy. While you're at it, brush up on your texting skills.
Moreover, if you've been frequently talking to someone and want to connect further, you can also try video-calling each other. Going on dates through dating apps are very common but it's not safe in the current situation. Hence, most dating apps have begun to make people aware of the same through automated messages or notifications.
Related– Tips For A Successful Video Date
3. Not just Dating
If you've been considering dating apps for romantic purposes only, you're at a loss. They are equally great for networking for your business or to make friends, swiping left and right remains constant.
When you make your profile, your preferences would be asked to you. You've got to select the options that work for you. Talking about the two popular apps, bumble is more inclusive in all respects. While tinder is more of a conventional dating app, bumble is not. While making the profile, you can choose friendship or casual hookups or relationships, whatever works best for you at the moment. Dating apps don't just contain genuine people. There are a lot of creepy people who're there to cause trouble and make you feel uncomfortable. The best way to maintain safety is by engaging with verified profiles.
Bumble allows only women to make the first move in the case you match with someone. Men can just swipe right if they're interested in you. If you don't initiate the conversation, they won't be able to talk to you. However, for genderfluid people or people belonging to the LGBTQ+ community, it would work like any other common dating app. If you want to feel empowered, you can surely check this app out!
Conclusion
While there are too many options to choose from, we believe that you're going to find your perfect match with time. Just don't swipe left on someone you like because fixing that can be an ordeal. Could we inspire you enough to install a dating app? We hope we did. So, what are you waiting for? Get started right away!
Also, read – Dating Apps For Single Parent