Curls are a delight, but maintaining them can be a task. If you have been blessed with curly hair, you know how moody it can get. You can load your mane with the best hair products, and it will still fall flat, deflate, or go, poof! Girls with curly hair tend to neglect their curls. What most curly hair divas don't understand is that you don't need expensive creams or costly treatments for good hair. To live your best curly hair life, our advice is to go natural. Sure, you have got a great handle on how to achieve the perfect curls, but that doesn't mean you can't play around with these amazing curly hair hacks. Here is our complete guide to curly hair!
Natural Curly Hair Hacks
Here are some of the most effective Natural curly hair hacks
1. Restoring texture on curls
Having curly hair is all fun and games until the texture starts to fade away. Luckily, these natural hair hacks will save the day! To restore your naturally curly texture, mash a ripe avocado with two tablespoons of olive oil and one tablespoon of honey.
Avocados contain healthy fat that restores the smoothie curly texture. They are also rich in minerals such as Vitamin E and Vitamin B that promote hair growth. The combination of honey, avocado, and olive oil helps in taming the stubborn curls by adding a smooth texture to them.
2. Managing stubborn curls
Think. You have an important work event to attend and your curls won't stay put. What do you do? The solution is simple. Apple Cider Vinegar is one of the essential curly hair hacks that girls swear by.
Mix equal parts ACV with water and post-shampoo, rinse your curls with this magic mixture. Leave the mixture on your hair for about 10 to 12 minutes before rinsing again with cold water. ACV is a natural clarifier that removes product build-up and restores the pH balance of the scalp.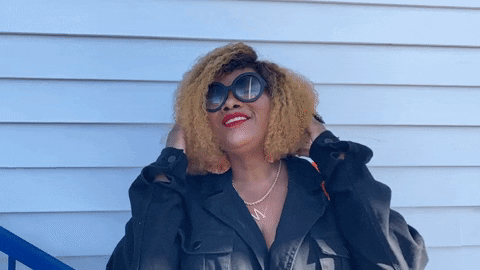 This seals the hair cuticles and makes your curly hair easier to manage.
3. Make your dandruff spray
Curly hair and dandruff go hand-in-hand. Since curly hair requires tons of moisture, the moisture build-up can increase dandruff. Usually, the easy fix would be a dandruff-free shampoo, but such shampoos are loaded with sulfate.
An easy hack is to DIY your dandruff spray. To make this spray, mix ¼ cup hot water, equal parts ACV, 6 drops of tea tree oil, and 5 crushed aspirin tablets. ACV disrupts yeast growth, aspirin is a source of salicylic acid, and tea tree oil has antifungal properties. Once a week, spray this mixture on your dry scalp and let it soak for 20 minutes. After which, you can shampoo and condition as usual.
4. Bringing back the curly hair shine
Curly hair can lose its shine easily. To restore shine and make your curls more manageable, we have a simple hack for you! Blend two tablespoons of milk, an egg, a medium-sized banana, four tablespoons of olive oil, and honey. Once you get a smoothie-like consistency, apply this hair mask to your curls evenly and comb through. Wrap your head in a shower cap and wait for 30 minutes before washing. Milk contains whey protein and casein that nourish your hair and improves hair follicle growth. This makes your curls shiny and stunning!
Also Read: 7 Simple Curly Hair Hacks
5. Preventing curly hair frizz
Frizz is a common problem faced by curly-haired women. To combat the frizz, apply coconut oil. Coconut oil is rich in lauric acid and when applied to hair, it adds moisture and reduces protein loss. Simply massage a small amount of coconut oil in your scalp and let it absorb for 15 minutes. Wash your hair with sulfate-free shampoo followed by a conditioner afterward.
Hairstyle Hacks For Curly Hair
Here are some of the best hairstyle hacks for curly hacks
1. Know your curl pattern
The first and any step to a curly hair hairstyle is knowing your curls. Curly hair is defined by the distinctive S-shaped curve. The curlier your texture is, the more your S will coil. Curly hair comes in many types and textures. Learning more about your hair is the number one rule of styling.
2. Use natural oils
If you want to try bold hairstyles with curly hair, consider natural oils. Natural oils are a great styling product. They add moisture to your mane, make curls shinier, more manageable, and help in overall styling. A few drops of your favorite natural oil like coconut, jojoba, neem, argan, etc., can be massaged into damp curls to make them bouncy and soft.
3. Grab a headband
A headband is a holy grail for curly-haired women. If you are running short on time and don't know how to style curly hair, wear a headband. T
These headbands are not only trendy and the look of the year, but they also help flatten the crown. This leaves your curls falling gracefully at your hair's ends.
4. Get the right haircut
Getting the right haircut is one of the most important curly hair hacks. You should know what suits your face and hair type. Shorter haircuts work better with curly hair, and you should only get bangs if you are confident about managing them.
If you want to experiment with long curly hair, go for long-layered cuts that make the curls fall gracefully. For shorter hairstyles, bobs are a great option to consider. A bob gives more weight where it's needed and gives curly hair its natural shape.
5. Embrace your curls
Wondering how to style curly hair? There is only one secret. Embrace your curls. Every head of curly hair is different and there are no styling tips. You have to embrace your natural curls to live the best curly hair life. Once you go natural and begin to accept your hair for what it is, you will know how to style it.
How to Style Curly Hair: Styling Products
If you are having a hard time trying to figure out how to style curly hair, these styling products from Amazon will make your life easier!
1. Dyson Airwrap
Price: $739
It's tricky to use heat on curly hair. If done incorrectly, it can ruin things. Luckily, the Dyson Airwrap makes things way easier. It has intelligent heat control and a soft smoothing brush that is made for curly hair.
2. Microfibre Hair Towel
Price: $12.96
Microfibre hair towels keep your curls in shape and fight the frizz. This is a must for curly-haired women. If you are always running late in the morning, do your hair the night before and wrap it in this towel. You will have stunning curls!
3. Crave Naturals Detangling Brush
Price: $11.88
Detangling brushes are a must when it comes to stubborn curly hair. Available in five colors, the Crave Naturals Detangling Brush is sturdy and specially designed for curly-haired goddesses. !
4. Gabriel Union Curly Hair Oil Treatment
Price: $9.99
As we mentioned, hair oils are the go-to when it comes to styling curly hair. This curly hair oil treatment from Gabriel Union is the only one you need in your vanity. A pea-sized amount of this hair oil can transform your withered curls into shiny, soft, and luscious locks. Curly-haired women live by this product!
5. Moroccan oil curl defining cream
Price: $14
The Moroccan oil curl defining cream is an amazing product that separates and defines curls. It is kind of sticky, but it won't weigh your hair down.
Also Read: Make Your Curls Last With These Tips