Do you love reading books ? Are you interested in best erotica novels or simply books with sexual overtures, that gets your feet crinkling in pleasure and your breathing ragged? Erotica novels are part of Romantic fictions, where the protagonists mainly written from a female perspective, features sex and sexuality as integral elements in the plot development. Erotica is as popular called one of the most misunderstood genre of literature.
There is an avid reader base for erotica romance novels but it is always read behind a brown paper cover, hidden behind other socially approved titles in your bookshelves. While young boys may turn to porn for their sexual education, young girls often turn to these page turners. While young women might often feel shy browsing for erotica novels in book stores, with e-books and online book vendors like Amazon, you can get your books much easily.
Snuggle up with one of these seductive erotica books, which span decades of sexual experimentation. Nobody needs to know what you do behind closed doors, but these novels all know how to make your heart race.
Best Erotica Novels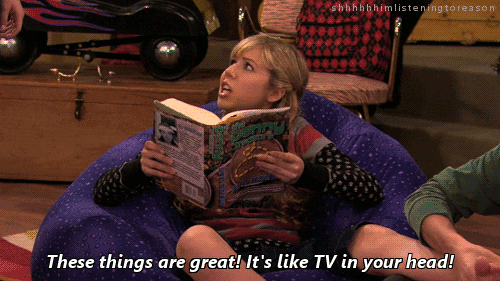 Below is the list of best erotic novels:
1. A Court of Thorns and Roses written by Sarah J. Maas
When Feyre, a nineteen-year-old huntress, kills a wolf in the woods, a beast-like entity appears to exact vengeance. Feyre is dragged to a perilous magical place she only knows about from stories, where she realizes that her kidnapper is Tamlin, one of the lethal, immortal supernatural beings that once governed their planet.
As she spends more time on Tamlin's home, her feelings for him change from frigid hatred to a flaming desire that burns through every lie and warning she's been given about the beautiful, deadly world of the Fairy. But an evil darkness is gathering over the fairy worlds, and Feyre must find a way to stop.
A Court of Thorns and Roses elevates it to a whole new (extremely detailed) level. Sarah Maas does not hold back when portraying Feyre and Tamlin growing romance, as well as other heated incidents, and she has no hesitation with detailing sexual experiences in great detail.
2. The Wedding Date is written by Jasmine Guillory
In a delightful and flirtatious first book, a groomsman and his last-minute visitor are about to find out if a false date can go the distance.
Alexa Monroe would never agree to attend a wedding with a guy she is locked in an elevator with. But there's something irresistible about Drew Nichols. Drew is minus a plus one on the eve of his ex's marriage. Until a power failure leaves him alone with the excellent person for a fake girlfriend…After having more fun than they ever imagined, Drew must return to Los Angeles and his profession as a pediatrics surgeon, while Alexa returns home to Berkeley, where she is the mayor's director of communications. It's a shame they can't stop thinking.
3. Next in Line for Love written by Harper Bliss
Ali Lennox's father invites her to return to Los Angeles after years of living in Europe for her to take over the family business, Lennox Breweries. This move, however, has enraged the company's COO, Jill Gold, who has worked with LB for more than 20 years.
Jill is irritated that she has to show Ali the ropes on top of her professional rejection, and she treats Ali with contempt. Will the two be able to establish a common ground and mesh at work?
4. The Goode Governor is written by J.J. Arias
Georgia "George" Fernandez, the governor, is very serious. And now that her presidential campaign has begun, she has become even more stoic as she focuses on winning the contest of a lifetime. That is, until Mila, a young aspiring actress, almost derailed Georgia's campaign with a delicious scandal.
Mila is given a job working in the governor's office to help her predicament. Mila and Georgia quickly discover they have some major connection, proving that opposites truly do attract.
5. Let Me Please You written by Alexandria House
Kat McClain just divorced and is the sole sister in a family of overprotective brothers. She wants to achieve something in life, which is ideal for family friend Tommy Kirby, who has a crush on Kat and desires a wife and children of his own.
6. Beautiful Stranges written by Christina Lauren
Sara and Max meet in a New York City nightclub and have covert, frequent vigorous sex on the dance floor in Beautiful Stranger. Public, no-strings-attached sex quickly becomes their thing. Their no-feelings arrangement, however, does not last long (classic). It is one of the best erotic novels for women.
7. Beauty and the Professor is written by Skye Warren
Erin cleans the house of isolated ex-soldier Blake Morris twice a week to pay for her college tuition. Then one day she sneaks in on him in a compromising situation by mistake and feels something deep and passionate stir within of her.
Meanwhile, Blake has a crush on Erin but fears he'll never be good enough for her. When he takes an associate professor job at his old institution, he aspires to re-enter the world and prove himself worthy of her affection. However, on his first day, Blake discovers Erin is one of his students.
8. When Love Calls is written by Sharon Copper
Mona Lisa Gregory is ready to take on the world. After 35 years of dating the same man, she's ready to move on. She's ditched the holy marriage dream in favour of a carefree, no-strings-attached romance. Her ideal scheme, however, has one flaw. Jenkins, Dexter.
Dex is a traditionalist who believes in falling in love with one lady and marrying her. He used to have it all. You did an excellent job. There is money in the bank. A thirty-year blissful marriage. After a tragic event, he lost everything he cared about. For years, he was tormented with guilt, but he has now forgiven himself. Now he's ready to try love once more.
Mona Lisa Gregory has only been with one man in the previous 35 years. She's over it, and she's ready to go on and rethink her prior opinions on love, sex, and other topics. Dex appears, wanting to be the only one in Mona's heart.
9. The Mister is written by EL James
This is one of the best erotic romance novel where Maxim Trevelyan, a Londoner, has glided across life, depending on his good looks, connections, and money to get him anything he wants. However, as a result of a family tragedy, Maxim acquires his family's aristocratic title, fortune, lands, and responsibility.
He's not sure if he'll be able to meet the task, and his doubts are compounded when Alessia Demachi enters his life. Maxim is intrigued by her mystery, which only adds to his desire for her. Soon, his longing for her turns into a ferocious passion, unlike anything he's ever known.
10. The Rose is written by Tiffany Reisz
Lia receives a gorgeous rose-adorned wine cup during her university graduation celebration. August Bowman, a family acquaintance, informs her almost instantly that it's a unique ancient relic endowed with the capacity to bring the most personal sexual dreams to life.
Of course, Lia doesn't believe him, but August challenges her to give it a go. The cup's enchantment not only works, but it also allows Lia and August to live in an open relationship and come out their wildest, hottest fantasies—together.
Also Read: Feminist erotica Websites For Women